My Nintendo's latest physical offering is celebrating the recent release of Nintendo Switch Sports! Up for grabs is a Spocco Square Cooling Towel, which you can snatch up for a mere 550 Platinum Points.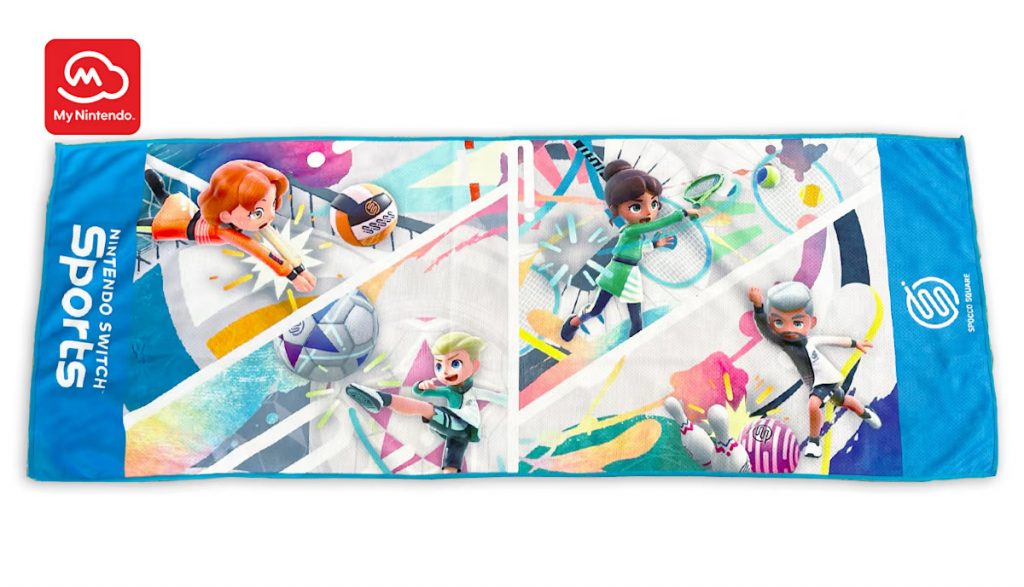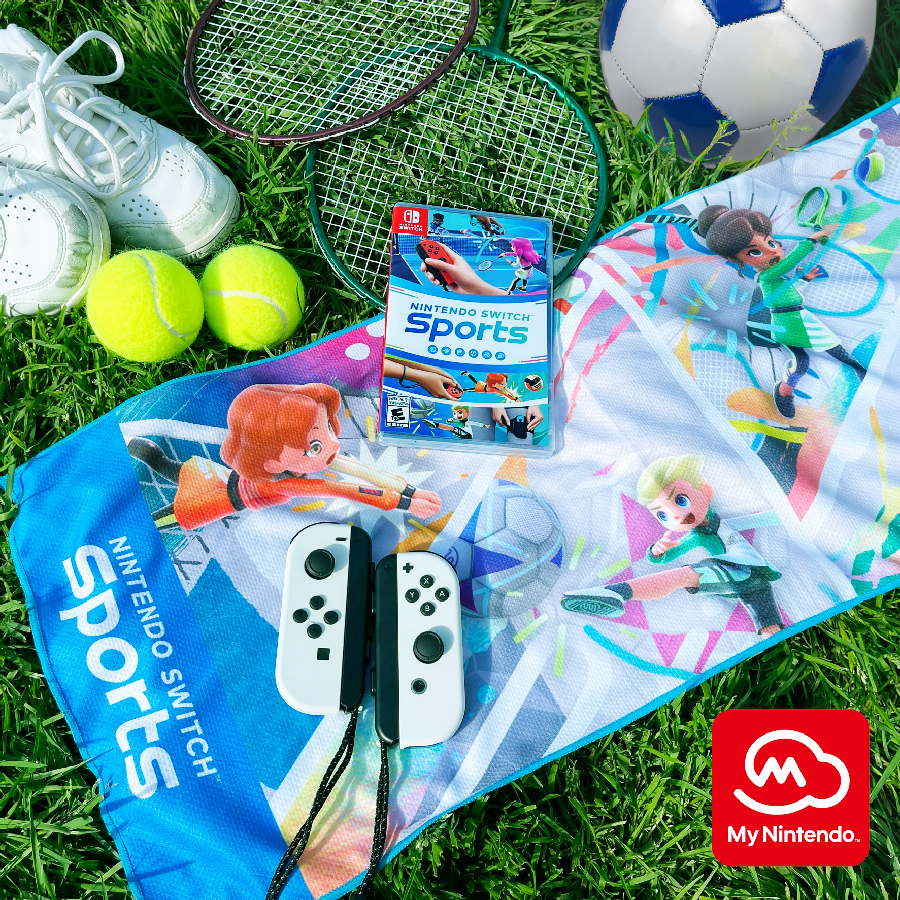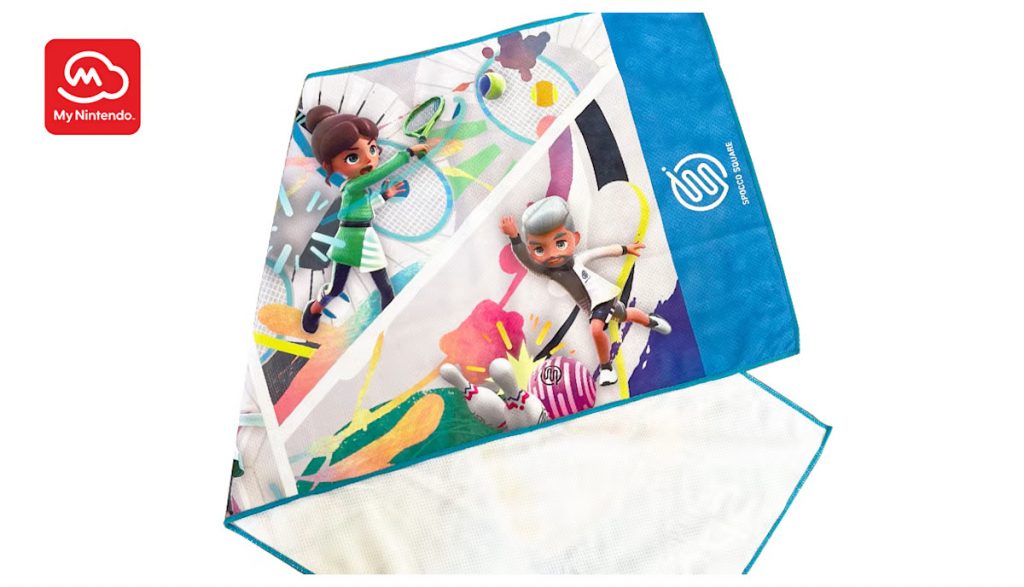 Made of 100% polyester, the towel is sporting (haha) fun, colorful imagery of Spocco Square, the large gym-like sports complex that players use for their matches in Switch Sports. Tennis, Bowling, Soccer, and more are represented in the bustling scene. No dimensions are provided for the towel, but based on the photos above, it's the perfect size for real life sports events and other activities — whether it be for soaking in water and cooling yourself off or keeping warm on a chilly day outdoors.
As always, the physical reward is only available while supplies last, so make sure to nab it while you can!