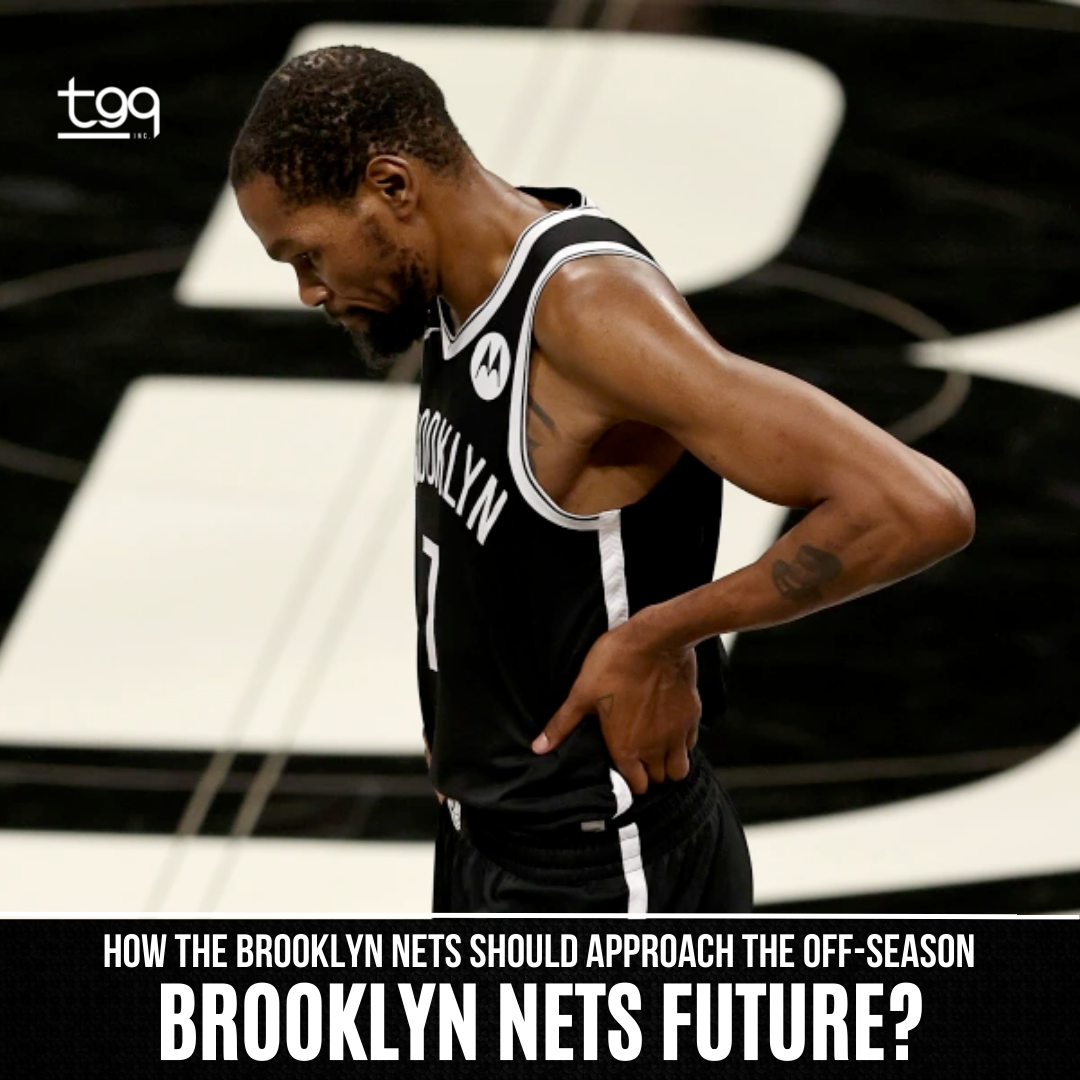 Heading into the off-season, the biggest priority will be Kyrie Irving's contract. Will Brooklyn sign Irving to a max deal, does he pick up his player option, or just he depart the Nets? Before the 2021-2022 season, The Brooklyn Nets declined to offer Irving a contract extension because of his vaccination status. As the season progressed, so did New York's mandate allowing Irving to return as a full-time player. entering the final year of his contract, Irving has a player option worth $37 million which he's speculated to decline. If so, Irving can opt out of his contract in June to sign a reported 5-year $248 million deal. Irving can also decline his player option and escape free agency by signing a four-year extension with the Nets for $191.3 million. In the rare case that Irving leaves Brooklyn, he could sign with another team for 4-years $183.6 million. Following the Game four loss, Irving spoke with the media reflecting on the Nets' turbulent season.
"In terms of my extension, I don't really plan on going anywhere. This is added motivation for our franchise to be at the top of the league for the next few years. I'm just looking forward to the summer and just building with our guys here." – Kyrie Irving
Irving remained very optimistic in his demeanor when asked about his contract status and future with the Nets. When playing, Irving is a max-caliber player and an exceptional talent, but his inactivity will impose a big risk if the Nets wish to pursue a long-time max deal. In his three seasons with the Nets', Irving has played in a total of 116 games (48%). The unavailability of Irving has created some level of skepticism around the league. Although Irving is eligible for a five-year deal, the option that makes the most sense economically, is Irving signing a four-year $191.3 million extension that aligns up with Durant's contract through the 2025-26 season. In a perfect world, Irving would be back on a max contract on a year-to-year basis.